Raymond找我時,說自己已經留意了我的攝影好一段時間。他和未婚妻佩佩希望在日本拍一輯照片,想我當攝影師。

當時,我剛剛離開了自己創立的攝影公司,正值人生的轉捩點。

說實話,經歷了2014年尾的一些事,我還没有再次提起相機的心理準備。我不知道自己該去何處,是否繼續在這個行業走下去。

「我的攝影是甚麼?」我問自己。

後來,又收到Raymond的電話:「你快點訂機票吧。無論你到哪裏,我都希望你當我的攝影師,我們已經說好了。」

在這裏,我衷心感激你對我的信任。這次旅程對我的意義,已經超越了攝影本身。

京都的陽光,穿透了我眼前的密雲,使我能看清楚更加美麗的東西,也使我更接近屬於自己的藝術。–馬丁

When Raymond approached me, he said he had been following my work for a while. He and his wife wanted to shoot some engagement photos in Japan and wanted me to be their photographer.

At the time, I had just left the photography company I had co-founded, a major turning point in my life.

The truth was, after experiencing the events of the end of 2014, I wasn't sure I was mentally ready to pick up a camera again. I didn't know where I was going or whether I should even continue in this profession.

"What is my photography?" I asked myself.

Then, I received a phone call from Raymond.
"Hurry up and book your flights, wherever you are, I hope you can be our photographer, I already said so," he said.

I want to express my gratitude to you for your trust. The meaning of this trip to me is far beyond just photography.

The Kyoto sunshine pierced through the clouds, illuminating all that is beautiful, drawing me closer to my art. – Martin
佩佩:
每個女生多多少少都會對婚紗有幻想。
選婚紗有如選老公一樣,選一個最適合自己的就好。
曾經暗地裡跟朋友比較男朋友,而自己更非常不該的問他:「為什麼我會跟別人比?而從沒有聽過你會拿我跟別人比較?」
他說:「只要知道自己想要什麼,便什麼都不用比較。」
我從他身上可以學到很多做人的態度。
Pui:
Every girl to some extent dreams about her wedding dress.
Choosing a wedding dress is like choosing a husband — it has to fit you.
I've secretly compared my boyfriend to my friend's partners before, and I even asked him straight up before,
"How come I always compare you with others but you never compare me with your friends?"
He replied, "As long as I know what I want, then there is no need for comparison."
I learn a lot about the right attitude to life from him.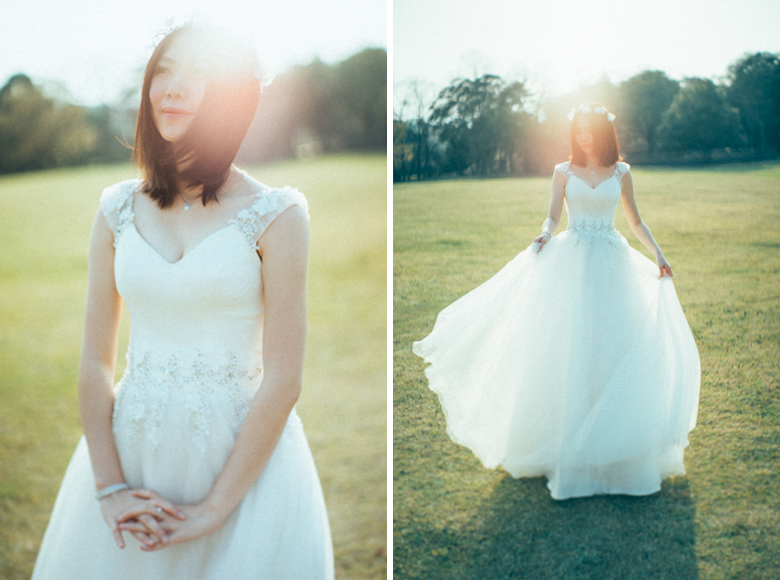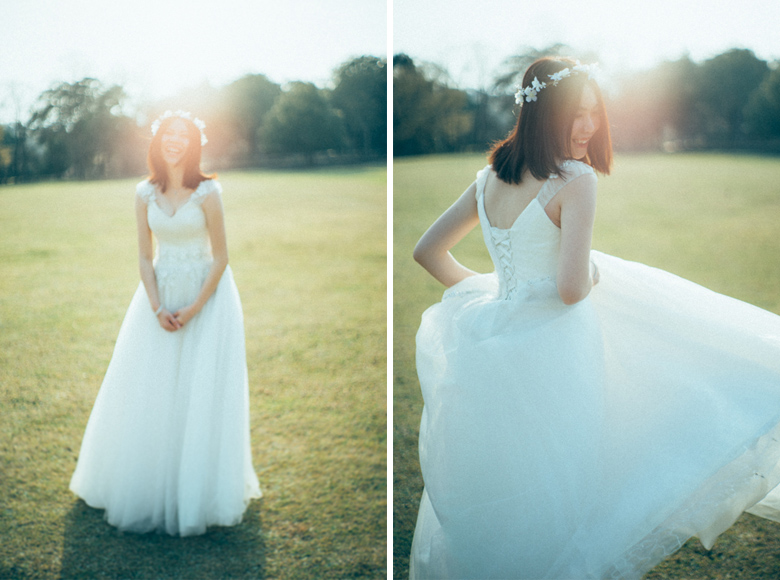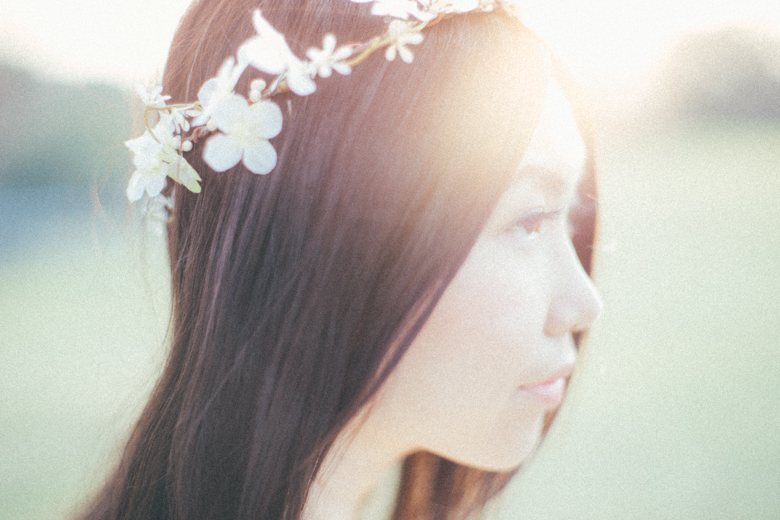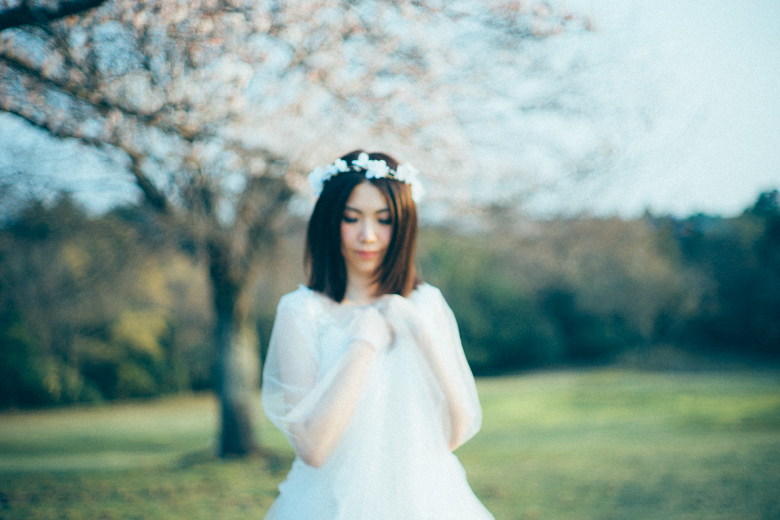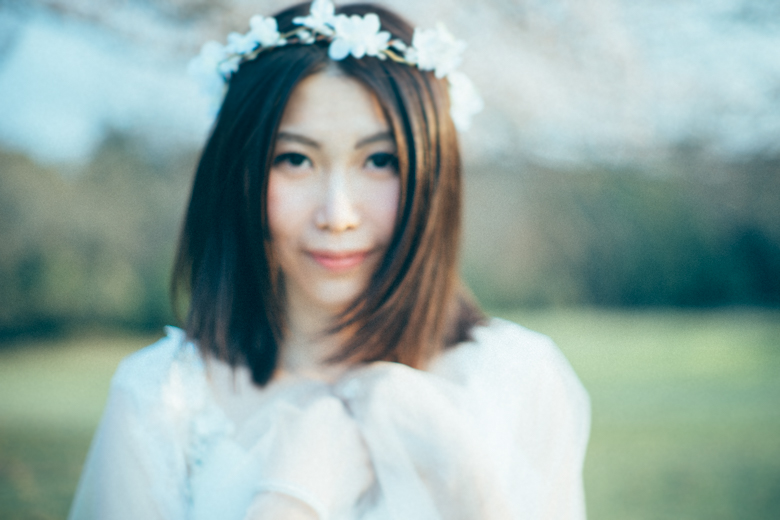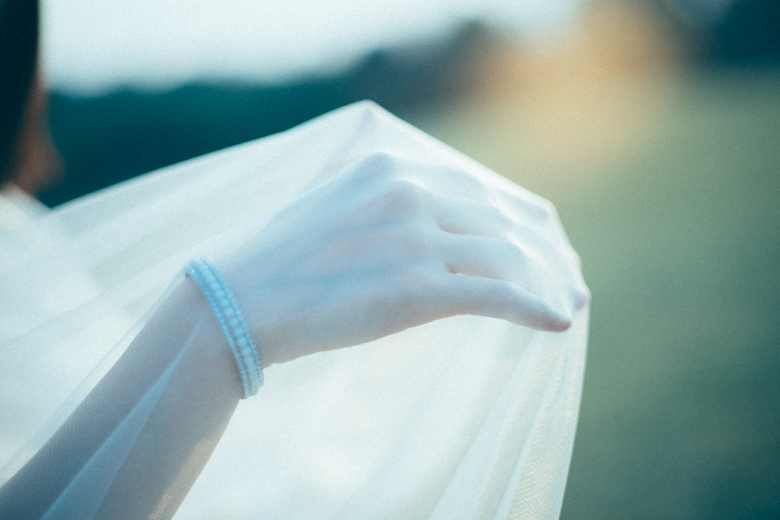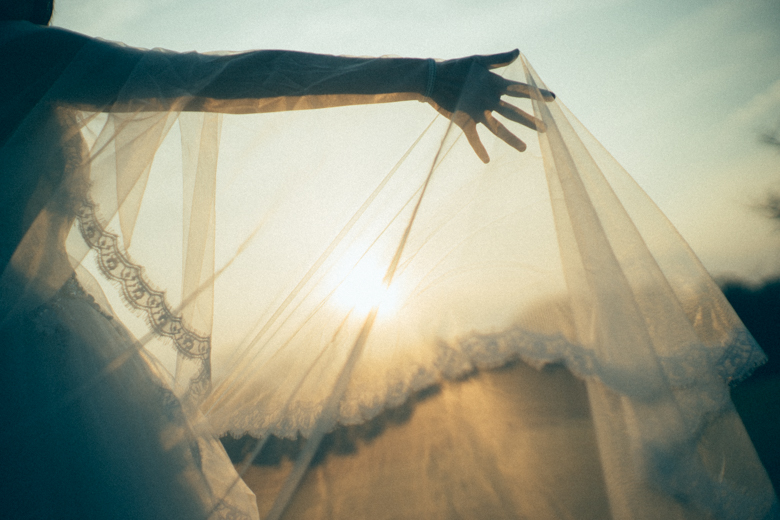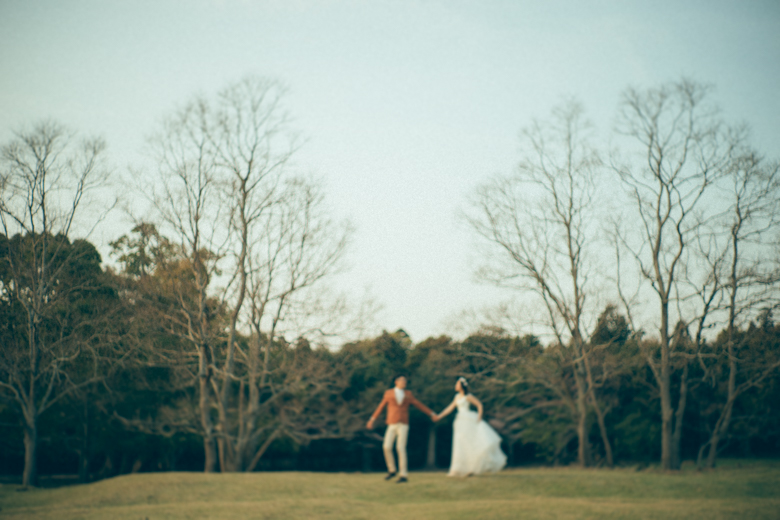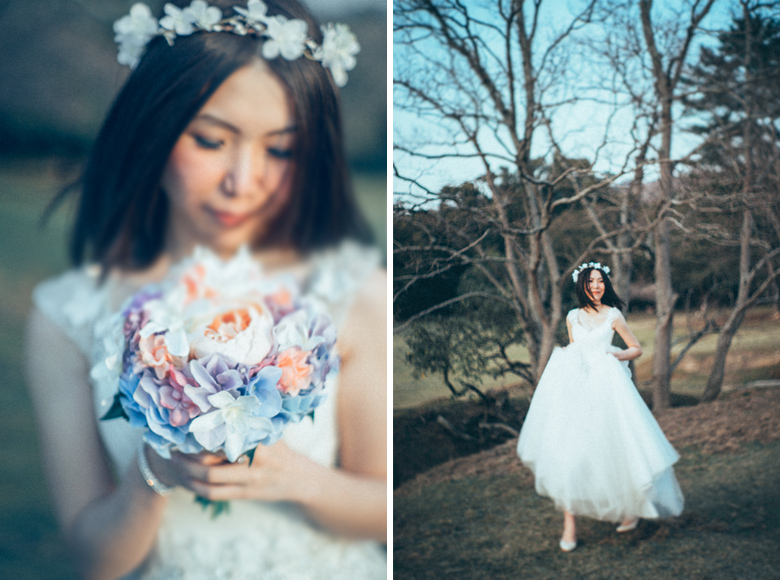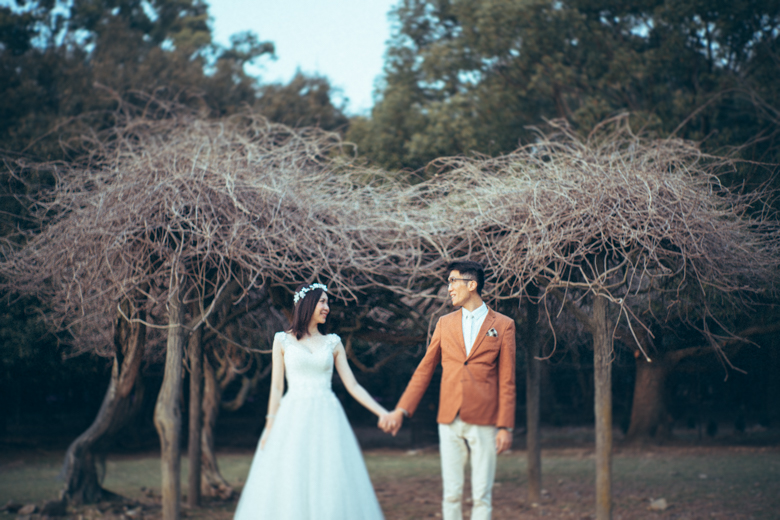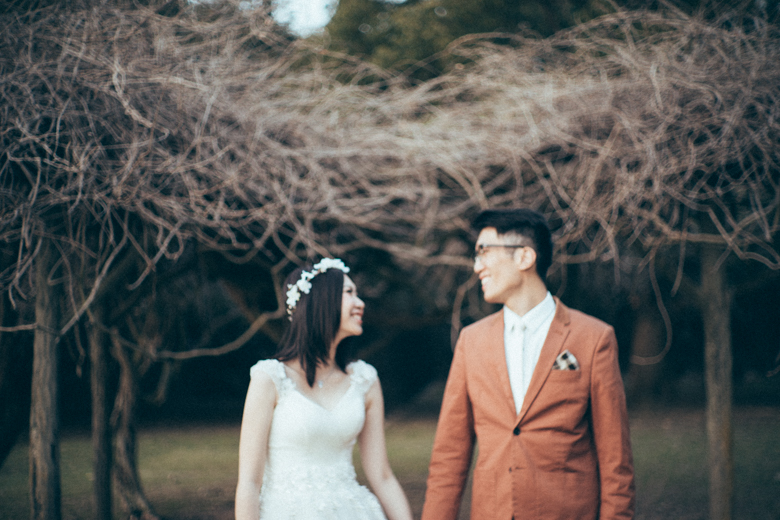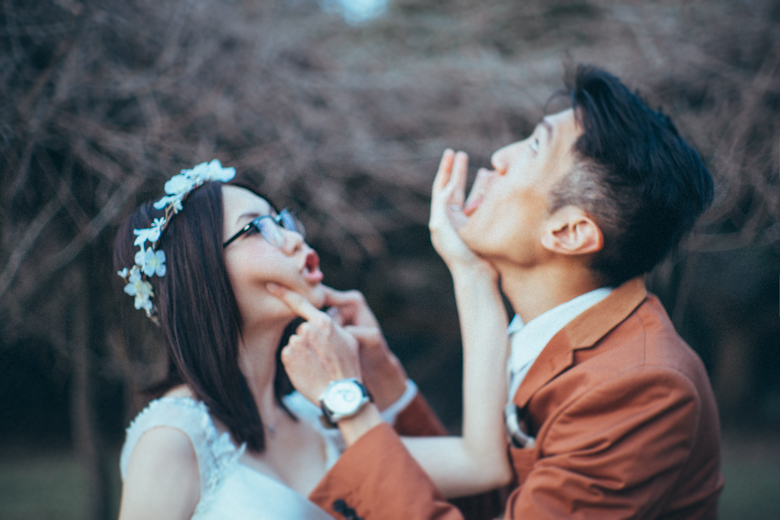 那天穿起白紗,受了很多人的注目禮,但新娘其實最在意的是新郎的想法。
要Raymond的賤咀中得到一句「美」是很難的事,
然而我得到靚靚化妝師和型男攝影師的幫助下,我成功了!哈哈!
The day I wore the white dress, a lot of people had their eyes on me,
but the only opinion that really matters to the bride is that of the groom's.
It is hard to get the word "beautiful" out of Raymond's mouth.
But thanks to the amazing make-up artist and photographer, I got it out of him!